Spread the word! The fight to protect our food has just won a relatively small but significant battle. As of July 7, 2017, California has officially listed the main ingredient in Monsanto's weed killer, glyphosate, as a known cancer-causing chemical.
The implications of this action are potentially global. This is the first time any government body in any country has officially ruled that glyphosate is linked to cancer. Environmental Working Group President Ken Cook says "This is a significant blow to Monsanto, but a victory on behalf of the public, which could set the stage for similar actions in other states across the nation."
We hope that this will inspire other state agencies and countries to join the bandwagon and create similar listings or statements. Once enough states and countries do this, we will be well on our way to glyphosate being banned from all products.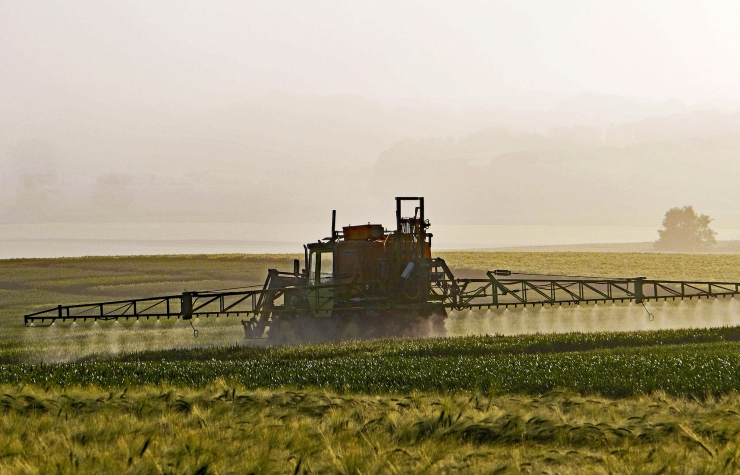 Background
This has been a hotly fought issue between Monsanto and California's Office of Environmental Health Hazard Assessment (OEHHA). In 2015, the World Health Organization announced glyphosate was "probably carcinogenic" to humans. As a result, the OEHHA attempted to add glyphosate to the state's official list of cancer-causing chemicals. In California, once a chemical becomes a known carcinogen, it must be publicly listed under California's Safe Drinking Water and Toxic Enforcement Act of 1986, also known as Prop 65. Monsanto sued to try to prevent the listing, but on June 22nd a U.S. District Court Judge in Northern California made a ruling that allowed the listing.
Monsanto has already appealed this decision. Scott Partridge, VP of Monsanto's Global Strategy said, "We will continue to aggressively challenge this improper decision."
How can you help?
1) Put pressure on retail stores to stop selling Roundup.
2) Pressure Scotts Miracle Gro, the retail distributor of Roundup, to drop the product.
3) Keep pressuring the EPA to ban glyphosate.
Learn more about glyphosate and the numerous studies of its dangers here and on this website.
For now, this is cause for CELEBRATION!
~ Nick